Infinity Card Template for Affinity
This is a template for Affinity Publisher to easily layout and print an Infinity Card.
An "Infinity Card" is a novel construction of four equally sized/folded rectangles that, when assembled, fold infinitely. An example (from "Sanctum of the Ori Magi"):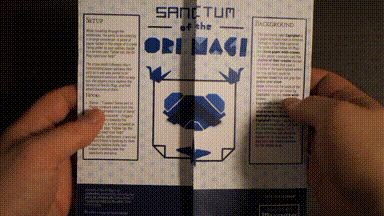 Laying out an "Infinity Card" for print is tedious, making sure all the elements end up in the right places when the assembly is folded. This is a template that eases this process: all layout is done in the layout file, and the print template will automatically update to avoid that toil.

Instructions
The basic workflow for designing an Infinity Card is:
Open the infinity-card-layout-[MODIFY-THIS].afpub file which has been pre-populated with an sample layout
Layout your Infinity Card. The template has guides along cut and fold lines to assist, and the sample layout provides some guidance on things to avoid
Open the infinity-card-print-a4-[DO-NOT-CHANGE-ONLY-RELINK-RESOURCE].afpub or infinity-card-print-letter-[DO-NOT-CHANGE-ONLY-RELINK-RESOURCE].afpub template (or both!)
Open Document > Resource Manager



Select the infinity-card-layout-[MODIFY-THIS].afpub resource and click Replace


Navigate to your layout file to link the resource
[OPTIONAL] Restyle the cut and fold lines in the print template to match your layout if necessary. By default these are thin black dashed lines for cuts and thin black solid lines for folds to be unobtrusive. However, matching colors in your layout, or having custom styling may improve the final look
And that's it! You should be all set to print double-sided (or single-sided and glue/tape depending on the printer you have available). Follow the assembly instructions: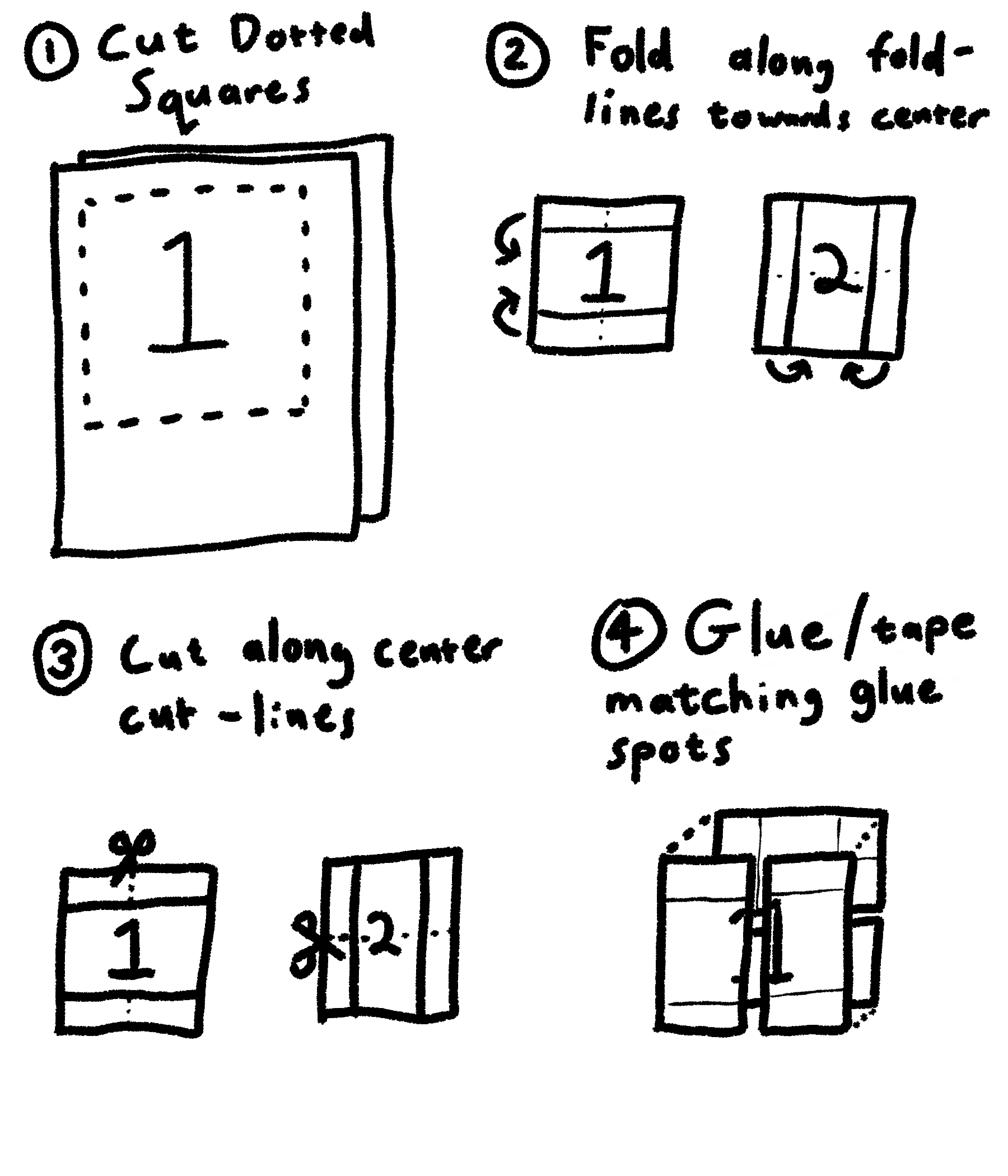 Be as precise as you can with the folds and cuts for the best result.
Examples
Here are some examples created with this template:
Use & Attribution
I don't ask for any attribution for using this template, feel free to use it for anything personal or commercial. All I ask is that you comment below or tweet me @brstf so I can see your awesome creations!
Download
Click download now to get access to the following files:
infinity-card-affinity-templates.zip
19 MB
infinity-card-layout-sample.pdf
3 MB
infinity-card-print-letter-sample.pdf
1 MB
infinity-card-print-a4-sample.pdf
1 MB
ori-magi-assembly-instructions.pdf
1 MB
Comments
Log in with itch.io to leave a comment.
This is very impressive !
Thank you so much
It is brilliant !! 💖
(checking out Sanctum of he Ori Magi 😊)